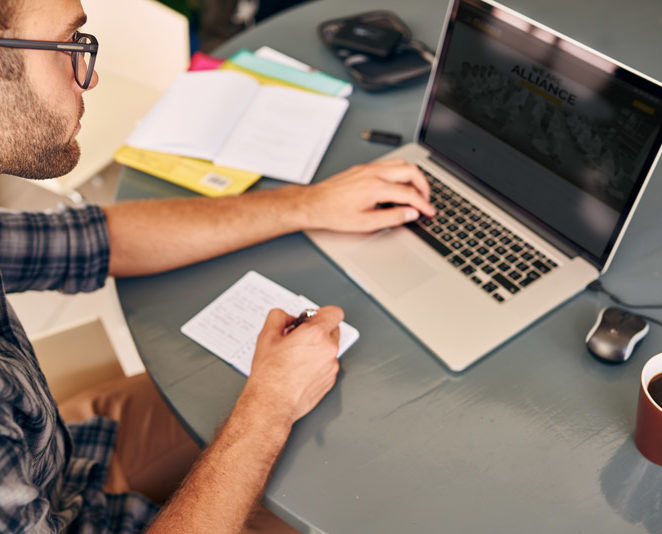 A website is a big deal. It's often the first impression future students and parents will have of your school, so it's essential that your website reflect the reputation of the Alliance brand. I'm not just the owner of Xanabella Design, I'm also an Alliance athlete with 37 years of martial arts experience. I've owned my own school, so I've lived your challenges and I know how to build a website that will function as one of your best marketing tools and reflect your passion for Jiu-jitsu with clean design and clear messaging.
I built my first Alliance website over 6 years ago for Damian Hirtz and Alliance Minneapolis, and the site has generated a constant flow of leads that have led to a tremendous amount of new enrollments. Based on my experience I have built an Alliance Website Template that the Xanabella team and I will use to build your site, all you have to do is supply us with some specific info like class descriptions, instructor biographies as well as some images and we will do the rest!
Because the structure and design is already constructed, it's stable, proven and will cost about half as much as a custom built website and takes about a third of the time to launch. Contact us today and we'll get started! We even have a convenient payment plan exclusively for Alliance club-owners.
Alex and Xanabella completely exceeded my expectations with their web design. Not only were they able to design a site with everything I had asked for, but they completed it in a very timely fashion. We have now been able to successfully rebrand our facility and grow the Alliance Brand in the Midwest! I highly recommend looking into Xanabella if you are looking for a crisp clean site that performs well and will improve your SEO. – Mark Plavcan Owner – Alliance BJJ Madison